Sandra Barkan Outstanding Graduate Student Mentor Award
The Sandra H. Barkan Graduate Student Mentor Award is graciously sponsored by The Office of the Vice President for Research and The Graduate College.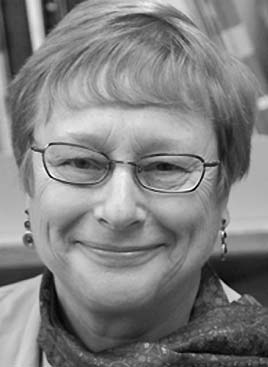 This award, named for former Associate Dean of the Graduate College Sandra H. Barkan, recognizes graduate students who show exceptional mentorship of undergraduates and junior graduate students in their assistantships.
The Sandra H. Barkan Graduate Student Mentor Award is awarded in conjunction with the Graduate Student Recognition Week and The James F. Jakobsen Graduate Conference in spring of each year. This year, Graduate Student Senate will announce the winners of this award during the awards reception at the Conference: Saturday, April 6th, 2013; the reception is located in the Main Lounge of the Iowa Memorial Union.  Students earning this award will be informed before the conference if they aren't already going to be actively involved in the Conference.
We are no longer accepting 2013 Applications. Please check back early Spring 2014.
Who May be Nominated?
Graduate students working towards a Master's or Doctoral Degree at the University of Iowa and who have mentored at least two undergraduates or junior graduate students.
How to Nominate:
Nominations should be made by a faculty advisor of the nominee, other faculty, or supervisor.  Nominations consist of three parts:  1) Nominee Application, 2) Nominator Support Form, and 3) Mentee Support Form.  It is the responsibility of the Nominee/Nominator to inform each other and Mentees  about pertinent applications and deadlines.  All application materials are available on this website.  All materials must be submitted online at the Graduate Student Senate website. Any questions about the nominations process or who may serve as a nominator should be directed to the Academic Mentoring Committee Chair, Kristan Worthington at kristan-sorenson@uiowa.edu.
Important Considerations:
It is the responsibility of the Nominator/Nominee to coordinate timely submission of all materials by the deadline of March 22, 2013.
Reminders will not be sent out by the Graduate Student Senate.
All materials must be submitted online.  We will not accept paper applications of any kind.
You are not allowed to upload any file attachments for the Mentor Award application.  All content must be entered into the fields provided.
Email questions or concerns to the Academic Mentoring Committee Co-Chair, Kristan Worthington at kristan-sorenson@uiowa.edu.
Application Form Links and Requirements:
Clicking the application links will take you to a login page.  A call for applications and award announcement will be sent early in the Spring semester.
Please login using your current HawkID and password.
Nominator Recommendation (NOMINATOR SUPPORT FORM): Faculty advisors or assistantship supervisors may nominate a graduate student mentor. The nominator should fill out and submit the electronic nomination form.
Recommendations from Current or Previous Mentees (MENTEE SUPPORT FORM): Two current or previous students of the nominee should fill out the student form. These applications are available online and must be submitted by the deadline to be considered a complete application.  It is the responsibility of the nominee to follow up on timely submission of these materials.
Nominee Information (NOMINEE APPLICATION): This application asks for a statement of mentoring philosophy and brief CV highlights including  educational and professional experience, honors and awards, and publications.